Songwriters About the Songwriters
Our commitment to songwriters and copyright holders sets us apart in the industry. As an independent music publishing company, we can provide more personalized attention to all of our clients, making sure that classics are rediscovered by a new generation while up-and-coming artists find the outlets for their creativity that will serve them best for years to come.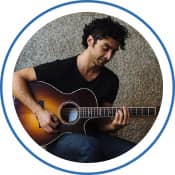 Noah Aronson
After earning a degree in Jazz Composition and Piano from Berklee College of Music, Noah Aronson held the position of Composer-in-Residence at Temple Beth Elohim in Wellesley, Massachusetts where he produced 4 albums of Jewish communal music with his mentor, Cantor Jodi Sufrin.
As a solo musician, Noah has released two full length albums and songbooks entitled "Am I Awake" and "Left Side of the Page". Music from these albums is now sung in progressive Jewish communities and summer camps worldwide and has been included as part of the Cantorial curriculum at the Hebrew Union College Debbie Friedman School of Sacred Music in New York City.
Noah serves on the faculty of the annual Hava Nashira and Shabbat Shira workshop in Oconomowoc, Wisconsin and the Shirei Chaggiah workshop in London, England.
In 2015, Noah partnered with Berhman House, the largest distributor of Jewish educational materials, to create an innovative, music-based curriculum entitled Hebrew in Harmony. His music has also been featured on two compilations from the PJ Library series.
Noah is currently serving as the Creative Director of Sacred Music NY, a non-profit organization that arranges concerts and events around New York City bringing together spiritual musicians from diverse backgrounds to inspire interfaith dialogue and social change. In addition, he is hard at work on writing his first full secular album that will reach an even wider audience than his already well known Jewish standards catalog.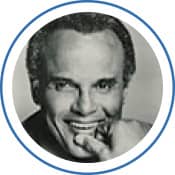 Harry Belafonte
Harry Belafonte is the consummate entertainer. His career has encompassed concert singer, songwriter, recording artist, movie actor, Broadway and television star and producer. Mr. Belafonte is also highly regarded worldwide for his extraordinary contributions in the field of human rights. His legendary songs such as "Island in the Sun", "Jump in the Line", "Turn Around" and "Turn the World Around" have been licensed for countless recordings, motion pictures, videos and merchandise.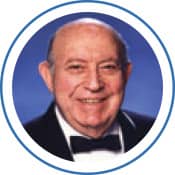 Milton Gabler
Milton Gabler was one of the top record producers of the 1940s and 50s. He started the first independent jazz label, Commodore Records. Among the many artists recording for Commodore were Eddie Condon and His Sidemen, Billie Holiday ("Strange Fruit" was made for Commodore when Columbia shied away from the controversial song), Coleman Hawkins, Lester Young and the Kansas City Six, Jelly Roll Morton and most of the who's who of swing and New Orleans jazz.
In addition to Commodore, he was a producer for Decca up until the late '60s, working with both jazz and pop artists. It was during this time that he tested his songwriting talents, creating gems like "Choo Choo Ch'Boogie", "Danke Schein", "In a Mellow Tone", "L.O.V.E." and "Pagin' the Devil".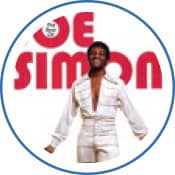 Gaucho Music/Sandbox Music
These songs were primarily recorded and released by artists on the Spring Records label. The biggest hits were performed by Millie Jackson and Joe Simon and include "A Child of God", "All I Want is a Fighting Chance", "Friends or Lovers", "Get Down, Get Down (Get Down on the Floor)", "How Do You Feel the Morning After", "Power of Love", "The Rap" and "Your Time to Cry".
Many songs in the catalog have been sampled in new recordings that include "Blowin' Me Up (With Her Love)" performed by JC Chasez, "Born Alone, Die Alone" performed by Lloyd Banks on the 50 Cent Soundtrack album Get Rich or Die Trying and "My First Love" performed by Carl Thomas. The catalog also includes some old school rap songs which may be licensed by Next Decade with master rights. These include "The Beach" and "Cars" performed by Zulu Kings with Ice-T, "Don't You Sit Back Down" by Cheryl the Pearl, "Here Come the Fat Girls" performed by the Fat Girls, "I'm Hot" performed by The Rangers, "Magic's Message (There Has to Be a Better Way)" performed by Mr. Magic, "Super Trooper" performed by Extra Curricular, "To Whom It May Concern" performed by DJ Hollywood and "Woppit" performed by B*Fats.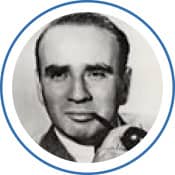 Jay Gorney
Jay Gorney was a songwriter, producer, author and teacher. Between 1929 and 1930 he headed the Paramount Studios music department in Astoria, New York, then went to Hollywood in 1933 under contract to 20th Century-Fox. Between 1942 and 1943 he produced films for Columbia, and by 1948 was chairman of the musical-play department of the Dramatic Workshop at the New School in New York. His chief musical collaborators included E.Y. "Yip" Harburg, Henry Myers, Edward Eliscu, Lew Brown, Sidney Clare, Howard Dietz, Walter Kerr, and Jean Kerr. His popular song compositions include "Baby Take a Bow", "Brother, Can You Spare a Dime?", "A Girl in Your Arms", "Meet the People", and "You're My Thrill".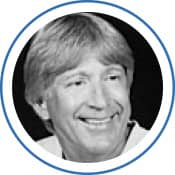 Ray Griff
Ray Griff is one of the bright lights in country songwriting. His achievements include writing 48 songs that landed in the top 100 and receiving 87 ASCAP and BMI citations as a songwriter, artist, producer and publisher. Ray has written over 2,000 songs with over 700 of them being recorded by such renowned artists as Eddy Arnold, Tennessee Ernie Ford, Crystal Gayle, George Jones, Jerry Lee Lewis, Loretta Lynn, Dolly Parton, Charlie Pride, Mel Tillis, Conway Twitty, and Faron Young. Hit songs include "Baby", "Better Move It On Home", "Step Aside", "Where Love Begins" and "Who's Gonna Play This Old Piano".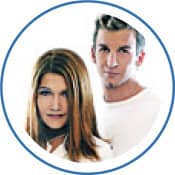 Groove Coverage
Groove Coverage was formed in 2001 and is composed of German singers Mel and DJ Novus. In 2002, they released their debut album COVERGIRL which included the hits "7 Years and 50 Days", "The End" and "Runaway" which was not only a huge success in Germany and Austria but in Australia, Canada and Japan as well. Their first single "Are U Ready" reached top 10 on Germany's DJ charts and playlists. Their cover of Mike Oldfield's 80s hit "Moonlight Shadow" sold over 250,000 copies. Their next release, "God is a Girl" reached top 10 in Germany. In 2005, Groove Coverage focused on major international releases. Their songs range in style from beautiful ballads to melodic techno-trance tracks. In 2006, they released the first single from their album entitled "On the Radio" which entered the German charts at 21.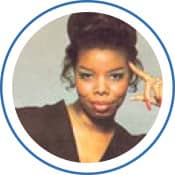 Millie Jackson
Millie Jackson is a trail-blazing R&B singer/songwriter who began her career in the 70s on Spring Records and is famous for her humorous and explicit lyrics and explicit spoken word sections in her music. Millie also has written songs that are from the disco and dance genres as well as country music. Her first single to chart was 1971's deceptively titled "A Child of God (It's Hard to Believe)," In 1972, Millie had her first R&B Top Ten single with the follow-up, "Ask Me What You Want". The following year brought her biggest single success and her third Top Ten hit, "It Hurts So Good".
The single was featured in the blaxploitation film, Cleopatra Jones. In 1974, she released the album Caught Up, which introduced her innovative style of raunchy rap. She received two Grammy nominations for this album. Over the next 10 years, Millie had a string of successful albums and numerous R&B chart entries. Jackson found herself without a label when Spring closed down in 1984, but in 1986, she signed with Jive Records in a deal that produced four albums. In 1991, she wrote, produced and starred in the successful touring play Young Man, Older Woman, based on her album of the same title for Ichiban Records.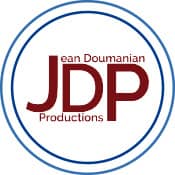 Jean Doumanian Film Productions
Famed producer Jean Doumanian has had an illustrious career that included many film productions with Woody Allen. The music from two of those films, Everyone Says I Love You and Sweet and Lowdown both of which were musically arranged by the great, Dick Hyman are represented by Next Decade. The other film work that is included in Next Decade's catalog is All the Real Girls which was a breakout film for Zooey Deschanel and features the music of Michael Linnen and David Wingo.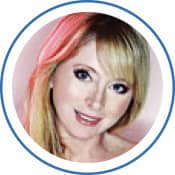 Jan Johnston
Jan Johnston is affectionately referred to as the "First Lady of Trance" because she has written and recorded with the world's best DJs and artists including Tiesto, Paul Van Dyk, Paul Oakenfold, Cosmic Gate and BT. She is one of the few trance writers who is equally as talented as a singer/performer. Jan's hit songs have been heard around the world and include "Beachbreeze (Remember the Summer)", "Communicate", "Like a Friend", "Raging (Storm)" and "Venus (Meant to Be Your Lover)".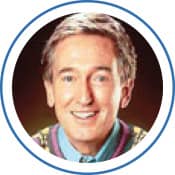 Bob McGrath
Bob McGrath has celebrated over thirty years as host of the famed television show, Sesame Street. In addition to his role as music teacher on Sesame Street, Bob is a successful author, songwriter, recording artist and concert performer. His curriculum Music For Fun (published by Alfred Publishing/Warner Bros. Publications, and co-authored with Marilyn Davidson) provides teachers with meaningful and light-hearted music classes. The songs in Music for Fun can also be found on Bob's album Sing Me A Story, which includes such favorites as "Elbows Off the Table, "Dinosaur Swing" and "Your Face".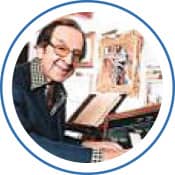 Vic Mizzy
Vic Mizzy is probably best known for his TV theme songs the "Addams Family Theme" and "Green Acres Theme". What most people do not know is that Vic sang the original "Addams Family Theme" overdubbing himself three times to give the impression of multiple vocalists. His stellar career has spawned many #1 hits including: "My Dreams Are Getting Better All the Time", "Pretty Kitty Blue Eyes", "The Whole World Is Singing My Song", "Choo'n Gum", "The Jones Boys" and "With A Hey and A Hi and A Ho-Ho-Ho".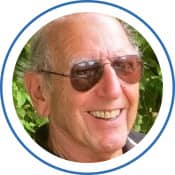 Jack Robinson
Jack Robinson is one of European dance music's most distinguished lyricists, having written monster 70s hits for Gloria Gaynor "(If You Want It) Do It Yourself"), Tina Charles ("I Love To Love") and Grace Jones and Eartha Kitt ("Do Or Die").
In the 80s, he ruled Europe's pop charts producing and writing with writing partner David Christie ("Saddle Up"), Princess Stephanie of Monaco ("Irresistible") which was co-written with Italian composer Romano Musumarra and producing and writing Frantique's "Strut Your Funky Stuff".
Seattle-born Robinson switched from being a news correspondent to write, produce and publish songs for his Paris-based catalog, Robin Song Music. Amongst his best-known production credits is the early 70s, King Harvest evergreen, "Dancing In the Moonlight". He is currently developing a musical in London with West End Producer, Julie Clare and composer Michael McGregor.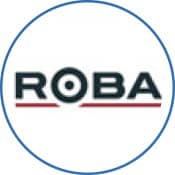 Roba Music Verlag
Roba Music Verlag was founded in 1969 and is one of the top music publishers in Germany. Next Decade Entertainment is proud to sub-publish certain catalogs and compositions from the Roba catalog for the territory of the United States and Canada. Some of these include Music from the Calabrian Mafia, certain songs recorded by Sarah Brightman for her HAREM album, certain songs recorded by the band Dokken including "Breaking the Chains" and "Paris is Burning", certain songs recorded by Dillinger, Clint Eastwood and Trinity, "Four O'Clock in the Morning" recorded by Lazard and the Petula Clark hit, "We'll Still Be Friends".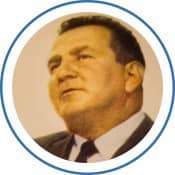 Irving Taylor
Irving Taylor was an American composer, lyricist, and screenwriter. His songwriting career included teaming up with such noted composers as Dave Franklin, Vic Mizzy, Eddie Pola, George Wyle, and Ken Lane. He was the lyricist for the global favorite, "Everybody Loves Somebody". He formed his own publishing company, KISS MUSIC CO. in 1959. Its catalogue includes "Ain't Nobody's Business (But My Own)" recorded by Ella Fitzgerald & Louis Jordan, "Ain'tcha Ever Comin' Back" recorded by Frank Sinatra and Nat King Cole and "Christmas Toast" recorded by Bing Crosby.
He was also well known for a series of three hit comedy albums released in the late 1950s. The first one, Terribly Sophisticated Songs, parodied various genres of the popular music of the time, and featured "Pachalafaka" which was covered by Soupy Sales and broke into the top 40 in 1958. In 1960, Warner Bros. released The Whimsical World of Irving Taylor, a compilation of the most popular of the numbers from the comedy albums. Many of the arrangements for these albums were written by Henry Mancini.